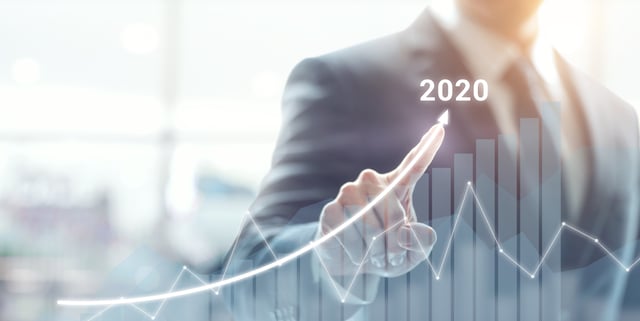 The COVID-19 pandemic has cut into the sales pipeline for most insurtech organizations, but the pressure will still be on to finish the year strong.
The Q4 Pipeline Opportunity
It's very important for sales to close those Q4 deals, and they make it their priority. Q4 is a also a prime opportunity to build your pipeline for 2017, right up until New Years Eve.
If you're an experienced sales or marketing veteran, this may not be news to you. There is a myth out there, generally shared by senior management, that Q4 is a good time to "take a break" from marketing activities, especially after Thanksgiving through January 2nd. With their focus on closing Q4 deals, any new sales opportunities are top of mind. Although they do exist, new deals are few and far between during December unless someone has unspent budget to use.
The real opportunity is to make sure you are on their radar with your prospects during their 2017 budget meetings that take place in Q4. Budget planning starts in Q4 and runs into Q1 with approvals coming in the January/February time frame.
Below are a few steps you can take to further develop your pipeline:
Follow-up Early with "Give me a call back early next year" Prospects
Reach out to those contacts that have an interest in your solution but weren't quite ready to engage with you until early next year. Many times they have started their due diligence on potential solutions they are building a business case for.
Deliver Content
Insurers will be searching for content to support their business case. Q4 is a great time to publish information about the ROI of your solution. Case studies and other examples of how customers have implemented your solution are very helpful in developing their business case.
Validate Priorities
Stay in front of your prospects who were not sure what their priorities would be next year. Their marching orders may have changed for 2020 and they won't be calling to let you know. Maybe a project that is a prime candidate for your solution made its way to the top of the list.
Conclusion
Yes, people work after Thanksgiving. They may not be making decisions or purchases, but they are solidifying their plans for next year. Q4 is not the time to take your foot off the gas, in fact it may be the best time to stay ahead of your competition and enhance your sales pipeline for 2020.
If you are interested in learning more about how insurers identify, research, evaluate and select products and services, click on the button below to download our free eBook "Understanding The Insurance Buying Cycle."