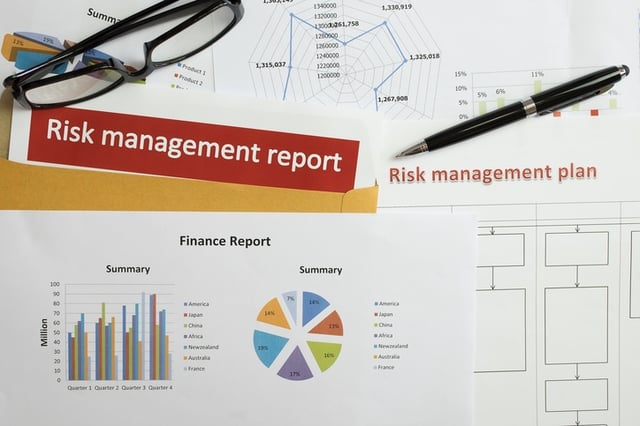 The self-insured or alternative risk market market is an underserved market opportunity for solution providers. Risk management firms, TPA's and brokers provide some technology, but the market is not nearly as crowded as the market for insurance carriers.
Some solution providers cater to both traditional insurance carriers as well as self-insured organizations. Core systems vendors for claims and policy administration top the list.
Is the Self-Insured market for you?
Self-insurance is used by thousands of companies to fund their workers' compensation, general liability, and other coverages to cover losses rather than purchasing policies from an insurance company.
Unlike insurance companies, self-insured organizations are not in the business of selling and servicing policies. Their focus is on having the correct amount of coverage at the lowest cost. They have complex risk management needs and range in size from small organizations that self-insure for their workers' compensation coverage to large risk pools that are comprised of several school districts or municipalities.
Take the example of a public university with over 28,000 full-time students and 1,200 employees. The university administers three self-insured funds for:
General Liability
Auto Physical Damage
Workers' Compensation
In addition to managing these coverages, the university also has approximately 70 insurance policies they purchase from commercial insurers.
The University has buildings, vehicles and athletic events that all need certificates of insurance and auto ID cards. If there are any special needs for insurance, the risk management department will research a solution. They recently added drone coverage.
There are three full-time employees in the risk management department to oversee all of this. To avoid the need to hire additional staff, they are adopting technology that will enable self-service for employees and students. The university does use a TPA to handle all their claims processing.
Until recently, the risk management department relied on an outdated RMIS system that required them to manage an endless list of workarounds using spreadsheets and documents. Fortunately, the university was able to justify a new RMIS system that will meet their needs.
However, many organizations with similar risk management needs are not as fortunate. Many are working with outdated legacy systems, spreadsheets and paper files. With a very small staff, it can be tough for the risk manager to maintain a balance between having the proper coverages in place and minimizing the cost of the insurance for their organization.
Types of Self-Insured Organizations
There are a few basic types of self-insured or self-funded organizations.
Intergovernmental Risk Pools
These risk pools are formed by groups of public entities such as K-12 school districts, public colleges and universities, government agencies, municipalities and county governments. Pool members share in the cost to cover an exposure they all have in common such as workers' compensation. There are several benefits to this model such as cost savings, protection from fluctuations in commercial insurance rates and loss prevention programs.
AGRiP - The Association of Governmental Risk Pools is an example of an association focused on this segment of the market.
Captives
Captives are insurance companies that are wholly owned and controlled by one or more parent organizations to insure their risks. Just about any coverage offered by a commercial insurance company can be provided by a captive. Creating a captive insurance company also allows organizations to develop custom coverages, be directly involved in operations and underwriting decisions and retain any earnings profits the captive generates.
CICA - The Captive Insurance Companies Association was formed to support the development of captive insurance companies.
RRG's or Risk Retention Groups
Like captives, Risk Retention Groups are insurance companies that are owned by the group of people it insures. The members of the group must consist of organizations that share similar business activities such as a group of dentists or builders.
Self-Insured Organizations
These are private organizations that self-insure for some or all of their insurance needs. The main difference is they use one or more TPA to handle their claims processing. Some of these organizations have a claims management system, but most use the claim systems provided by their TPA.
Self-Insured/Self-Administered Organizations
These organizations not only self-insure for some of their coverage, but they also process their claims internally. Like an insurance carrier, they have a call center that takes FNOL/FNOI and will assign claims to either a staff adjuster or an independent appraiser. Self-Insured/Self-Administered companies face the same challenges every insurance carrier faces.
Challenges faced by self-insured organizations
The vast majority of self-insured organizations are resource constrained. The risk management department is small and many times part of human resources. But they still need many of the same solutions and technologies that insurance carriers are leveraging to remain competitive. Below are a few examples of areas where there seem to be limited options for self-insured organizations.
Policy Tracking
Since self-insured organizations are not in the business of selling insurance, their needs for "policy administration" are different than insurance carriers. They need the capability to manage multi-policy claims. One of the primary functions is tracking what policies were in effect when a claim is filed.
In some cases, such as an intergovernmental risk pool that provide self-funded coverages for municipalities in the risk pool, they may need the same policy administration functionality as used by insurance carriers.
Analytics
The most common need we hear from Risk Managers is having access to an analytics platform where they can run ad-hoc reports. Sounds simple enough but most risk managers say they are using spreadsheets and lots of them. Part of the challenge for organizations using TPAs is having access to their claims data that typically resides at the TPA.
Typically the claims data sent to the Risk Manager is in whatever data format is utilized by the claims system(s). That data needs to be massaged to the data format employed by the risk manager before any analysis can take place.
Reporting
It may sound simple enough, but on a monthly or quarterly basis, the Risk Manager has to pull together all of their data including loss reports, reserves, etc. and assemble all of it for a board or management meeting. Unless a RMIS system is deployed with analytics and reporting capabilities, reporting can be a time-consuming and labor-intensive task.
Conclusion
Self-insured organizations have many needs other than what I have listed here. These groups are eager to take advantage of technology and solutions that can help lower their cost of insurance and provide better customer service for their employees and members.
One of the most interesting aspects of the self-insured market is that it spans virtually every vertical industry. If you have domain knowledge in one or more industries, they would be great places to start.
---
If you are interested in learning more about how self-insured organizations identify, research, evaluate and select products and services, click on the button below to download our free eBook "Understanding The Insurance Buying Cycle."